Do You Have a Career Plan for 2019?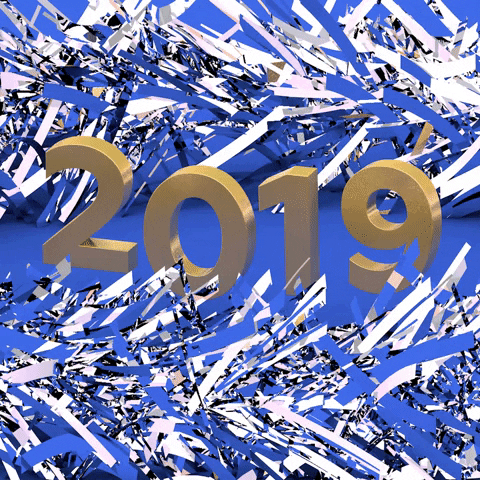 There is a lot of talk this time of year about goals, resolutions and plans for the year ahead. It can be a natural time to reflect on the year that has passed and perhaps think about what went well and what didn't go so well. What's wonderful is that a new year can feel like a clean slate.
We might look at this as an opportunity to adopt some new habits -- often related to what we eat, drink, how we move our bodies etc. We might do some planning for upcoming trips, meals, finances, business. But what about a plan for your career? Do you have one? Do you give thought to what you'd like to accomplish related to your own career and professional development?
I am working hard on trying to be more intentional when it comes to my lifestyle and habits. For instance, I avoid strict diets after many years of beating myself for not being able to maintain constant food restriction. For me, I find a much more manageable practice is to work on being more mindful and intentional about what I eat. Believe me, I eat the cake but I try to do it in a way that is enjoyable as opposed to guilt-filled. I also try to move my body in ways that feel good and are enjoyable as opposed to beating myself up for not sticking to an exercise routine that I dread. For example, I have taken up hockey this year. I am not good at it but I love it. It has inspired me to take the kids skating several times over our Christmas break too which has been super fun.
What I recommend to others is to regularly consider what you value, what's most important and think about whether this is actually being reflected in your career and your life? It sounds so basic but sometimes life needs to get back to that. Back to basics. Do you find something to enjoy in each day? Do you experience at least some happiness? How often do you laugh or smile? Are there aspects of your career or life that feel meaningful? Do you view work as more of a means to an end to allow you to accomplish meaningful things outside of work? Are you feeling bored or stressed or concerned about career stability? Are you making time for what you feel is important? Family? Leisure? Growth? It's probably a good idea to take stock if you haven't and decide if there are changes you can start implementing now to ensure you are in a good career place a year from now.
When it comes more specifically to managing your career, yes, it's a good idea to keep your eye on what's happening in your field both within and outside of the company or business at which you are currently employed. Are your skills and qualifications current? Are you involved in any professional development activities in or outside of work to keep you marketable and connected to others within and outside of your field? How's your professional network?
These examples might be more of what first comes to mind when you think about career management. Another area to consider in an effort to keep your career healthy is your social network and connection to your community. Do you feel a sense of community through participation in a professional, social, or charitable organization or cause? Giving back and feeling connected to a larger purpose can do wonders for our outlook. It can minimize our stress, help maintain our personal and professional networks and provide a sense of purpose, meaning and fulfillment in our life when our career might feel lacking in some areas. It's also essential to have these supports in place should we run into any career challenges such as job loss, or career dissatisfaction that compels us to seek a new position. If you can, put some supports in place BEFORE you need them.
When I work with someone to help manage their career, I take a holistic view. This means I don't just tackle "career things" like a resume, job search or interview skills. We will look at a variety of areas encompassing what I consider to be a person's core needs. These include physical, emotional, mental, and spiritual needs. It is wonderful when career can meet one or more of these needs and I certainly encourage people to explore ways to make this a reality. There are numerous studies proving that the more we have our core needs met at work, the more engaged and loyal we are and the more satisfied and optimistic we feel. I've worked with many folks to help them find purpose in their work leaving them feeling fulfilled and whole.
We can't however, always expect our career to fulfill all of our needs. Contrary to what I believe some people think, we do not need to have a "perfect" career in order to be happy. Our career does not need to be our "calling", although it can be and for some it is. We have a whole life to live, not just a work life and while some choose to integrate work and life in a way that seems almost seamless, that's not the only way it works. There are plenty of very happy folks who enjoy having a clearly defined job they clock in and out of. Work is a means to an end allowing them to enjoy interesting pursuits outside of work hours leaving them also feeling fulfilled and whole.
The important thing is that our core needs are getting met. That's what makes a satisfying life. So, you might come to me seeking a career change and through our work together come to realize that that's actually not want you want or need at all. It certainly could be, but it might not. The critical thing is to be intentional in setting up a life that makes room to address all of your core needs whether in or outside of your career. The good news is, no matter what areas you wish to become more intentional about, I can help. I'd love to help you make the most of your year ahead by finding ways to get more enjoyment out of career and life. Welcome 2019!
Interested in choosing a Guiding Word to help you be more intentional in 2019? Get free help here!